Download free lessons and videos from Amplify's "all-green" ELA curricula!
Finding high-quality ELA curricula can be tough.
Thankfully, the independent nonprofit EdReports was created to improve K-12 education by addressing exactly that pain point. They have earned a reputation as a hard grader; very few programs receive high marks on all criteria at all grade levels.
That's why Amplify is especially proud that this year, both our K-5 and 6-8 ELA programs received EdReport's highest possible "all green" ratings.
To celebrate, Amplify is giving away free lessons and videos from our Core Knowledge Language Arts (CKLA) and Amplify ELA curricula! We hope you and your classroom enjoy these resources as much as we enjoyed making them.
Lessons (K-5)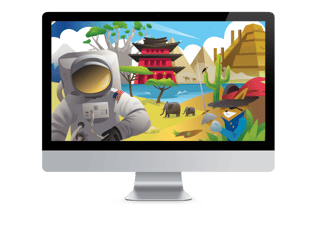 We're offering free foundational skills lessons with engaging decodable readers and knowledge-focused lessons for grades K-5. Topics include Plants, Astronomy, Fairy Tales and Tall Tales, Geology, and Early American Civilization.
Videos (6-8)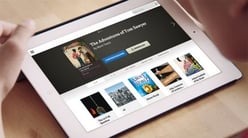 In these free videos, Chadwick Boseman reads from The Narrative of the Life of Frederick Douglass and Ji Li Jiang reads from her novel, The Red Scarf Girl.