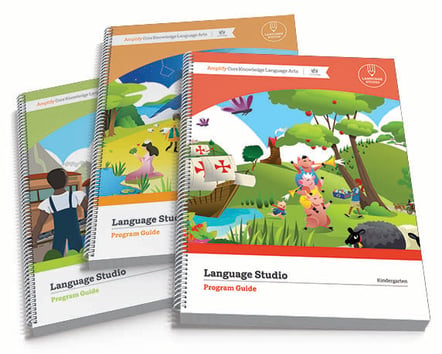 Language Studio is CKLA's content-based companion for English Language Learners. Built on CKLA's carefully sequenced knowledge domains, it combines engaging content knowledge with targeted supports and research-based strategies to help students move swiftly toward language proficiency. Language Studio is available now for implementation in CKLA classrooms for Kindergarten through Grade 2.
This program includes:
Real-world content provides authentic opportunities to practice reading, writing, speaking, and listening.
Scaffolding strategies and differentiated instruction offer targeted support along five English proficiency levels.
Progress-monitoring tools help teachers provide consistent and effective support.