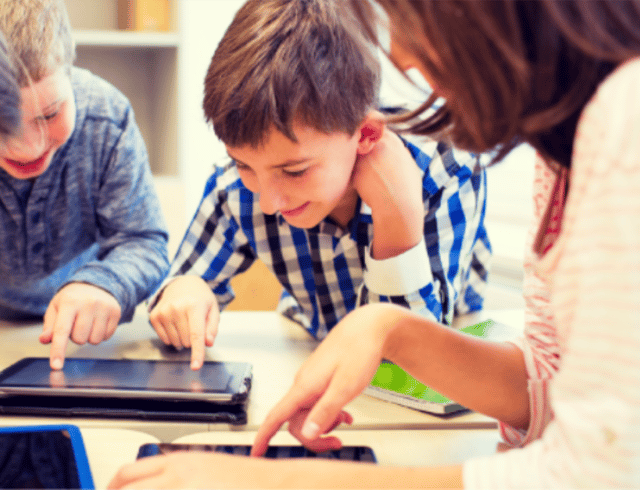 Amplify has playtested it's games, curricula, supplementals and assessment solutions with more than a thousand students over the past several years. We value input from students throughout the development process to ensure that our products are not only made for children, but that the students are actively involved in shaping and developing their own education. Playtesting plays a vital role in the development process ensuring that our products proactively respond to the needs, strengths, abilities, and interests of the students they're designed for.
We are currently playtesting our new supplemental reading curriculum with students in grades K-2, after school and during school breaks, both in our DUMBO office and in schools and educational institutions across New York City.
Sessions for individual students take place at our offices in DUMBO and typically last 30 minutes to an hour. Participants play our games and give feedback on content, difficulty, engagement, usability and design. See details below:
Location: Amplify, 55 Washington St., Suite 800, Brooklyn, NY 11201
Days: Mondays, Tuesdays, Wednesdays, Thursdays OR Fridays throughout the school year
Time: 4:00-5:00PM
Bonus: Students will be rewarded with a $20 Amazon gift card and small prizes!
There are also many opportunities for your school or afterschool program to team up with Amplify as Playtesting Partners.
Come playtest with us! Fill out the form to have someone reach out to you about Amplify's playtesting opportunities or email playtesting@amplify.com for more information.