Amplify ELA addresses the unique needs of middle school students.
We focus on middle school education because we know success leads to increased rates of high school graduation and career readiness. We understand that middle school students are ready to be pushed as thinkers, but need to be engaged differently. Amplify ELA engages students through dynamic texts, lively classroom discussions, and meaningful digital experiences.
Examples of engagement in the lessons: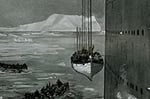 In the Titanic Collection unit, students take on the persona of a real passenger from the Titanic. Students dive into documents and images showing accommodations, menus, and experiences of the ship's passengers.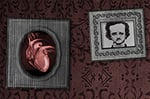 In the Tell-tale Heart sub-unit, students use a storyboard app to analyze how reliable the narrator is and whether they believe his or her account of the story.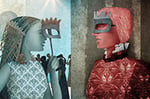 The Shakespeare's Romeo and Juliet unit is full of images, videos, and performances to help students understand the language and events in this play.