The science of reading: What does it really mean? What does it tell us about how to teach reading?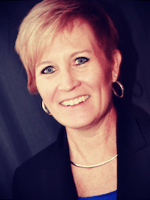 Watching students learn to read: magic. Knowing how they get there: science. Presented by Susan Lambert, VP of Elementary Literacy Instruction at Amplify, this literacy webinar explores what the science of reading really is, why it's—rightly—coming up more and more, and why applying it is mission critical.
Date: Thursday, Sept. 26
When: 1 p.m. ET
Webinar overview
Are you looking to deepen your understanding of the science of reading and how to apply it in your classroom, school, or district?
Participants will:
Explore what the science of reading really means
Build their knowledge of the non-negotiables of learning to read
Learn how to establish a multidimensional literacy implementation based on the science of reading
We hope you are able to join us! The recorded webinar will be sent to all registrants after the event.
About Amplify
Amplify partners with schools and districts to help educators implement literacy initiatives based on the science of reading. Our top-rated reading curricula and gold-standard assessment suite help all students discover the magic of reading.