What strategies do we need as our remote and hybrid teaching models evolve? How can we deliver both literacy and equity in this shifting terrain?
Why do teachers matter more than ever?
---
Back by popular demand, our 2nd ever free Virtual Literacy Symposium will help educators face the only thing that's certain about the educational landscape today: uncertainty.
Literacy in a Changing World: Moving Forward Together
Recorded on, Thursday, October 15, 2020
12 noon - 5:30 p.m. EDT / 9 a.m. - 2:30 p.m. PDT
Check out our amazing lineup of speakers!
Explore Amplify's product showroom during the day!
Take some time to checkout our K–8 product showroom! Presenters from our elementary and middle school core curriculum, assessment, and supplemental programs will be on hand throughout the day to walk you through our literacy solutions and how they can help your students thrive as readers in remote, hybrid, or in classroom settings.
You can also apply to receive a Certificate of Attendance for six hours of professional development!
Can't attend live? Register now and you'll receive a recording of the entire event to stream at your leisure.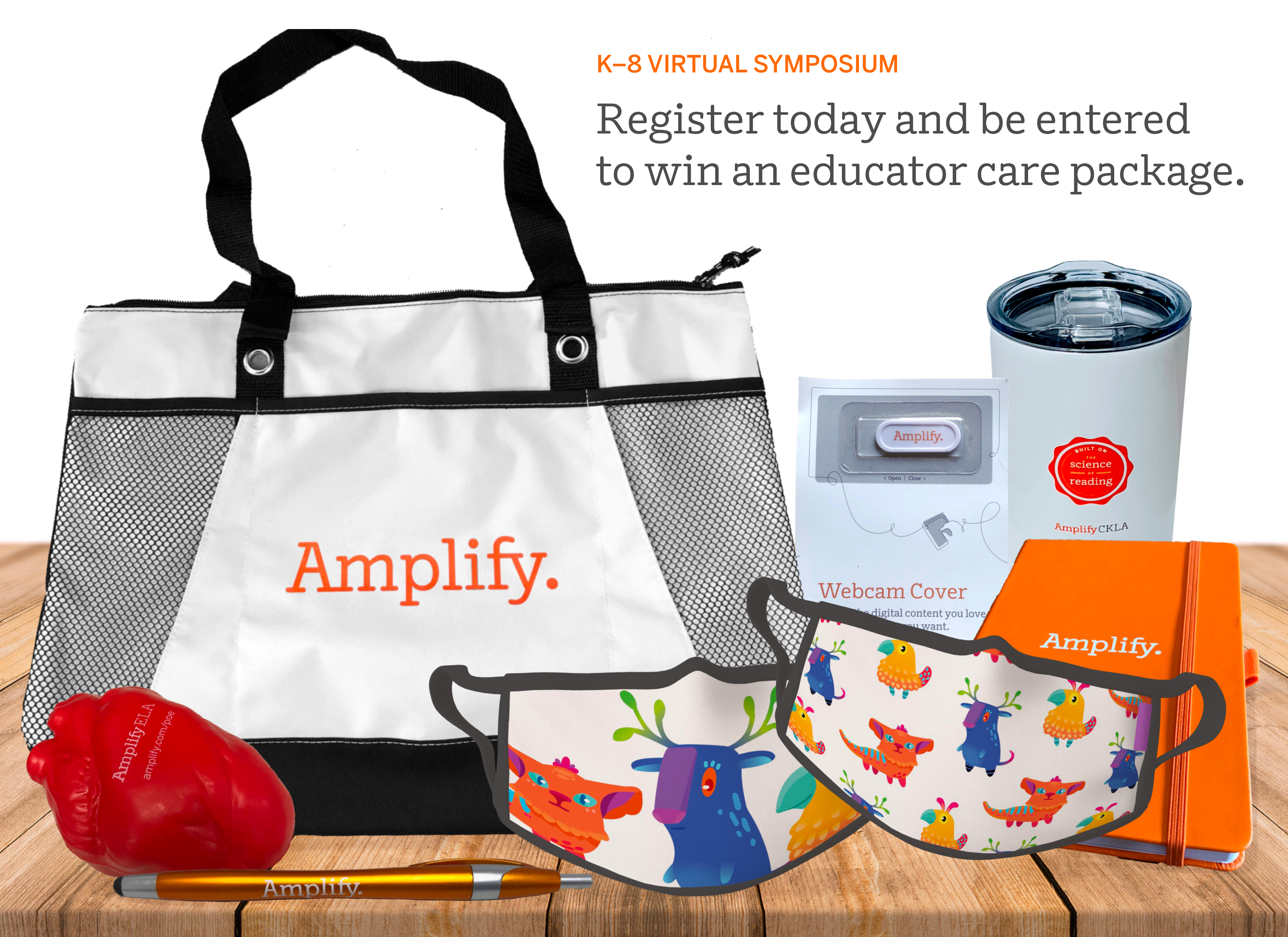 Terms and conditions apply and are available at http://amplify.com/sweepstakes-terms. Entries will be accepted from September 1, 2020 through October 14, 2020. Winners will be selected on October 15.
If you would like to access closed captioning during our event, we recommend doing so via a laptop or computer versus a mobile device. Our CC system opens a second window for captioning which is not optimal on mobile devices. If you cannot attend on a computer or laptop, and require closed captioning, the recordings will be uploaded with streaming closed captioning on October 22, 2020.