This year? Remote learning.

Next year? No one's sure yet, but we're here to help you go the distance
Amplify is offering constant support, from webinars to podcasts and from online communities to free remote learning resources for classrooms. Next up:


FREE virtual symposium:
Literacy in a Changing World
Thursday, May 21, 2020
12–5 p.m. EDT, 9 a.m.–2 p.m. PDT
So much is hard to predict right now—about learning, and about life. What's not changing? Literacy as learning bedrock, and the need to teach it well.
5/21 is approaching quickly! A few words from some of our amazing speakers to get you thinking:
Agenda: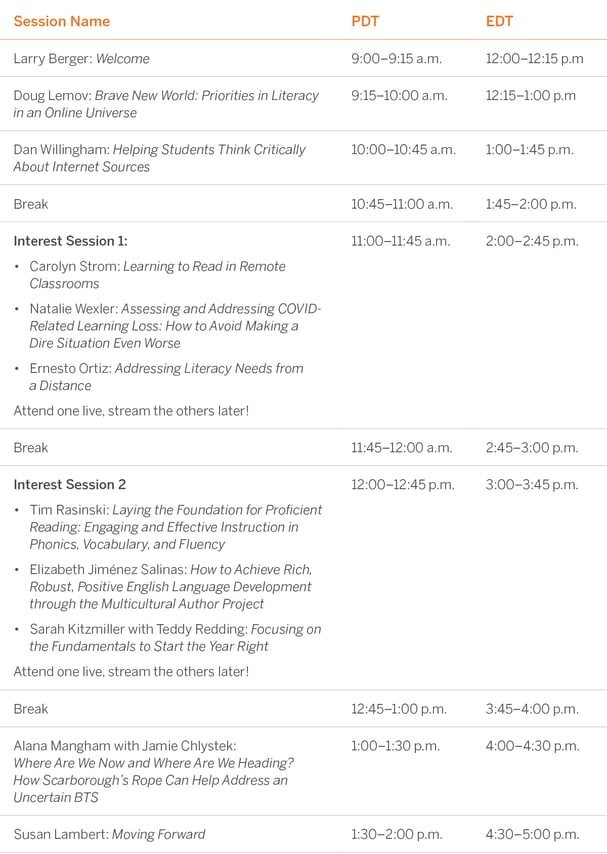 We are experiencing tremendous demand, and may have to cap at 10,000 registrants. Don't miss out—register today and share with a colleague!
We'll email a link with the event URL a few days before the event.
P.S. REGISTER NOW and you'll instantly receive our new PDF poster, 20 Self-Care Tips for Educators.