Polypad is an open canvas with the world's best free virtual manipulatives to engage students in mathematical exploration and discovery. Join David Poras, Mathigon Director of Content, for one or more of our summer webinars to learn more about using Polypad with students.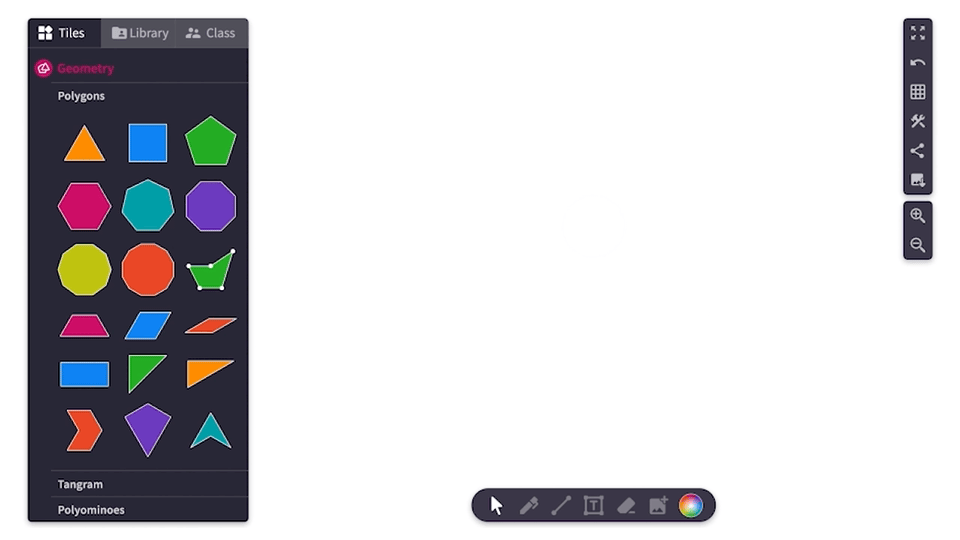 David will provide an overview of the range of manipulatives available on Polypad, how to create interactive workspaces and explorations for students, how to create classes within Mathigon, and how to view student work. The July and August webinars will differ in that David will share different manipulatives in each of the sessions - there are more manipulatives on Polypad than can be shared in 1 hour! Additionally, the August webinars will highlight summer updates made to Polypad and will have a slightly greater focus on the teacher tools within Polypad.
Polypad Introduction: Elementary
Wednesday, July 13th, 1 p.m.–2 p.m EDT
Polypad Introduction: Secondary
Wednesday, July 20th, 1 p.m.–2 p.m EDT
Back to School with Polypad: Elementary
Monday, August 22nd, 7 p.m.–8 p.m. EDT
Back to School with Polypad: Secondary
Wednesday, August 24th, 7 p.m.–8 p.m. EDT
Sign up even if you can't attend the live event. We'll send you the recording after the event.
Interested in learning more about Polypad before the webinars?
Check out mathigon.org/pd to get started!