Pack your book bag full of free resources to support your bilingual and biliterate students!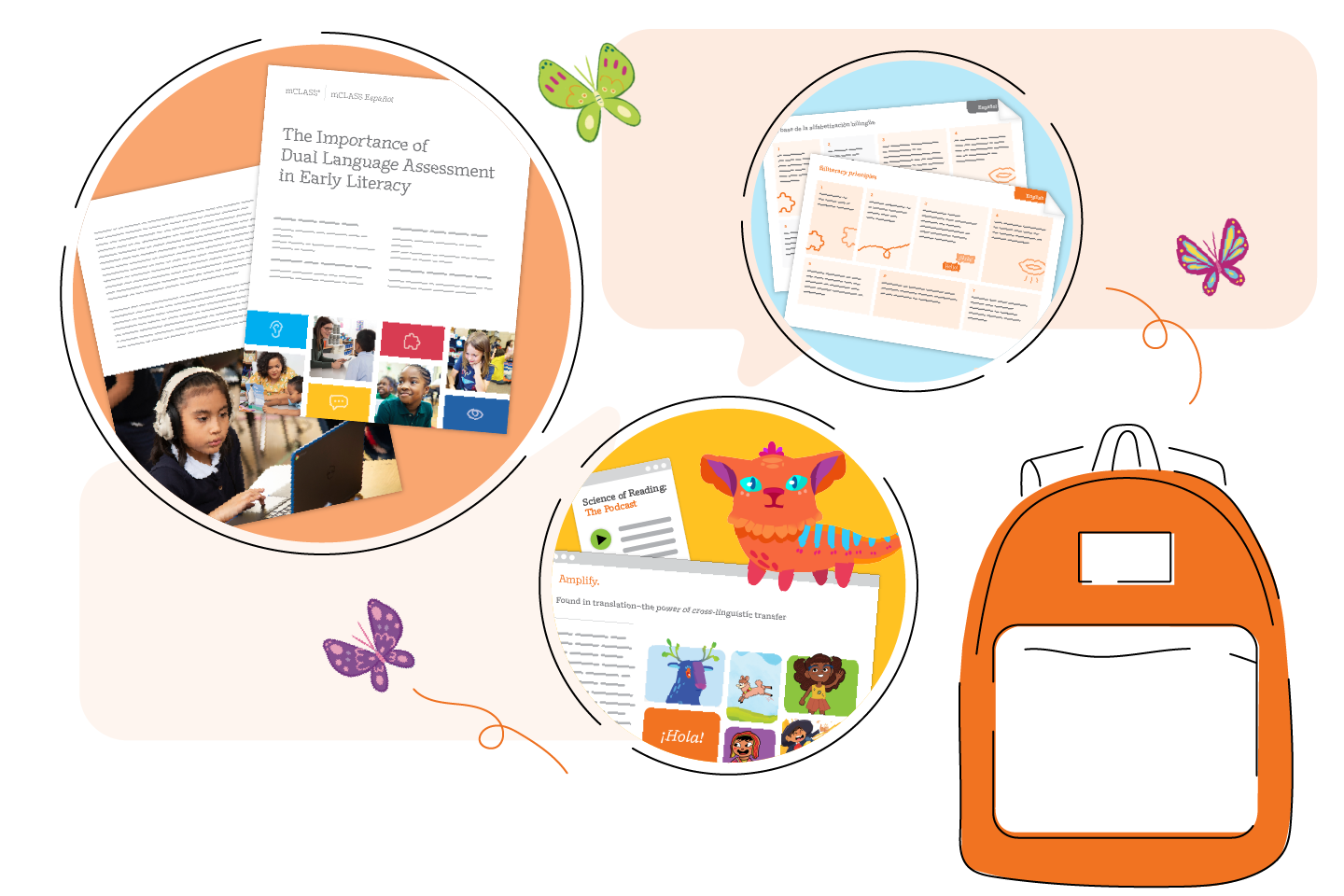 More than three-quarters of English learners in public schools throughout the country are Spanish-speaking (NCES, 2021). And like all students, they benefit from research-based instruction that celebrates their existing skills and strengths to help them develop new skills that support their continued growth. Using our biliteracy digital book bag, you can set your emergent bilingual and biliterate students on a positive path to confidence in the classroom.
Request our free digital book bag and you will instantly receive:
A placemat of Science of Reading and biliteracy principles to guide your instruction, available in both English and Spanish.
A white paper and accompanying infographic, The importance of dual language assessment in early literacy, to ensure you are accurately measuring and meeting the needs of your emergent bilingual and biliterate students.
An exclusive Science of Reading: The Podcast playlist focused on the basics of research-based biliteracy instruction.
Two biliteracy professional development webinars, Leveraging the Science of Reading to Boost Biliteracy and Making Connections: The Importance of Cross-Linguistic Transfer in Biliteracy Instruction.
Fill out the form and fill your book bag full of biliteracy knowledge today!