Amplify CKLA is a unique core literacy curriculum that inspires curiosity in and drives results for students in grades PreK–5.
Built on the Science of Reading, Amplify CKLA has earned a green rating in all three EdReports gateways and has also been recognized by the Knowledge Matters Campaign as an ELA/literacy program that excels in building knowledge. And now, there's more evidence than ever that using a Core Knowledge curriculum like Amplify CKLA results in significantly higher reading achievement.
Our curriculum combines rich, diverse content knowledge in science, history, the arts, and literature with systematic, research-based foundational skills instruction to engage and challenge students while helping them excel.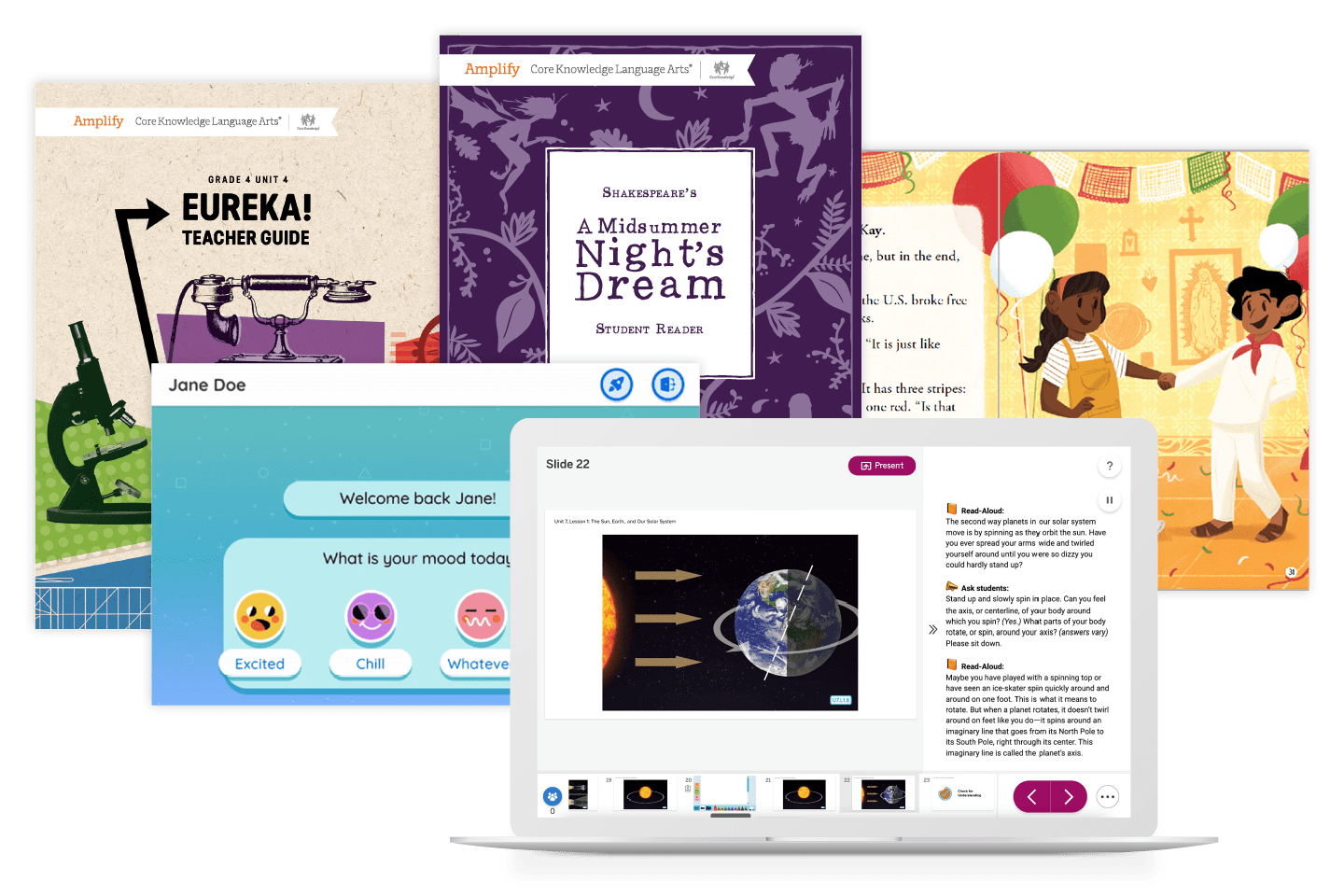 Amplify CKLA is better than ever, with:
Our core Spanish language arts program, Amplify Caminos, the perfect partner to Amplify CKLA.
The release of Language Studio, the dedicated English language development companion for Amplify CKLA, for grades K–5.
An engaging digital learning experience that makes teaching and learning with Amplify CKLA easier and more flexible than ever.