Amplify and the University of Oregon are hosting a three-part webinar series across September and October that will examine what effective assessment looks like in a time of remote learning, including how to identify at-risk readers and provide timely support no matter where they are.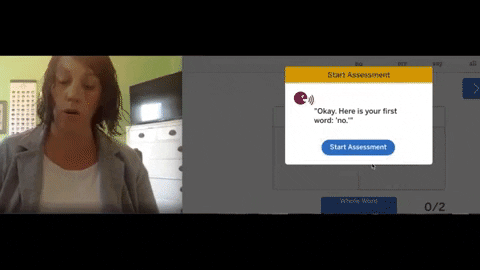 Know where your students stand with reliable assessment
Recorded on: September 28, 4 p.m. EDT
Amplify experts will address the challenges of assessing readers remotely, and how to provide personalized instructional guidance for all students. Discussion will include the development of a state-of-the-art, voice-enabled literacy assessment solution that uniquely enables remote evaluation of critical indicators of reading development for young readers.
What's new in mCLASS with DIBELS® 8th Edition
Recorded on: October 1, 4 p.m. EDT
Hear how mCLASS's DIBELS 8th Edition assessment has been bolstered this summer to meet the dynamic needs of remote learning. Find out what DIBELS 8th Edition assessment options look like for both remote and hybrid back-to-school settings, and how the assessment can inform instruction in any learning environment this year.
How to identify and support students at risk of dyslexia
October 22, 4 p.m. EDT
October is dyslexia awareness month! Learn how to effectively identify and support students at risk of dyslexia in remote settings, including how to implement timely intervention and supplemental instruction.
Fill out the form on the right to register today!