Amplify webinars for Texas
Amplify proudly supports Texas educators and students by leading the way in next-generation curriculum.
Register to watch one of our webinars below to learn more about how Amplify products provide the right solutions for today's Texas classrooms.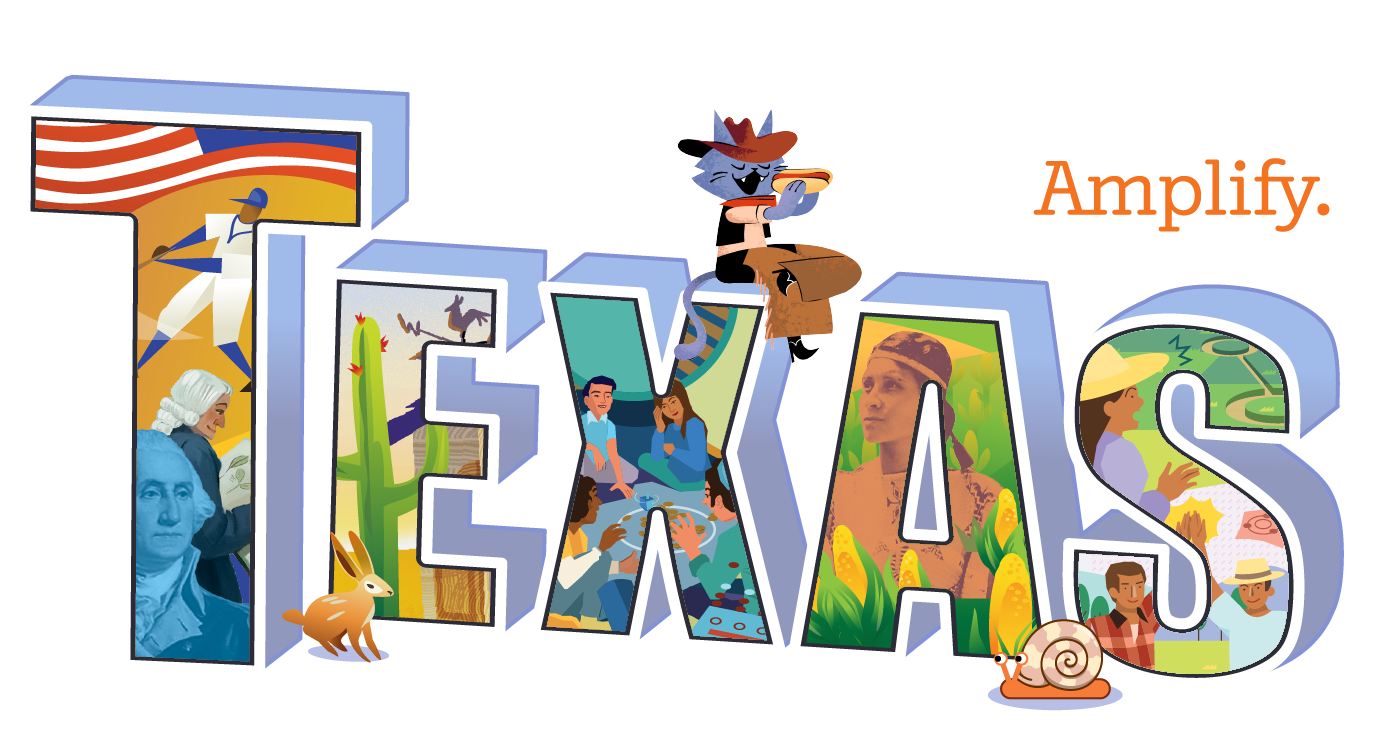 Exclusive webinar series for Texas Math and Literacy educators—choose the webinar that works best for you!
Reach Beyond the STAARs with Desmos Math 6–A1!
Are you looking for some new, exciting activities to help prepare your students for STAAR 2.0 and beyond? Sit in on a Desmos Math 6–A1 lesson taught by an expert Desmos educator with you as the student!
You'll experience Desmos Math 6–A1's engaging, collaborative digital activities and powerful, live classroom monitoring tools first hand and receive a FREE trial you can use in your classroom right away!
Recorded on Wednesday, Feb. 15, 2023. Register to watch.
Making Connections to Amplify ELAR Texas and STAAR Redesign: Grades 6-8
This webinar is designed to help you become more familiar with the ways Amplify Texas ELAR 6-8 aligns to the new design of STAAR for 2023. In our time together, we'll focus on the question types, reading passages, and evidence-based writing opportunities that are part of daily instruction and that ultimately lead to student success.
Recorded on Wednesday, Feb.22, 2023. Register to watch.
The Science of Teaching Reading Through a Middle School Lens
Every student deserves to succeed with rigorous grade-level content. With the right techniques and right program, schools can make the difference. Join us for a discussion of evidence-based instructional strategies for intermediate and middle school students, the fundamentals that come together to create reading comprehension, and how missing elements can affect students in the middle grades just as they begin to engage with higher-level content.
Recorded on Tuesday, March 21, 2023. Register to watch.
Amplify ELAR Texas: 6-8 Teacher Panel
Join us to hear from Texas 6-8 educators like you talk about their experiences using Amplify ELAR 6-8 to help middle school students expand their literacy knowledge and skills to become confident and analytic readers of complex and rigorous texts.
Recorded on Tuesday, April 4, 2023. Register to watch.